It is common in today´s world to be under constant stress. Work, family, finances, and current world events are just a few opportunities for stress to get out of control in your life. Stress has a reputation for being a silent killer.
However, not all stress is bad, and good stress; also known as eustress, can make you perform at your peak. The truth is that chronic stress is on the rise globally and shows no signs of stopping.
At EHLC, we have a series of articles covering every area of stress and its dangers to your mind, emotions, and body.
Today, we want to discuss some of the best stress relief products that can help you combat the negative aspects of stress and get you back on track to a more relaxed and fulfilling way of life.
This post may contain affiliate links, meaning if you purchase through them we may earn a small commission, at no additional cost to you. EHLC is reader-supported thank you in advance for your generous support. Read about our affiliate disclosure.
Is aromatherapy a good stress relief tool?
Nothing helps bring down your stress levels faster than a pleasant scent and wonderful nostalgic memories that momentarily catapults; you out of your problems and into an oasis of peace and serenity, significantly elevating your mood; in the process.
The benefits of aromatherapy
The benefits of aromatherapy are numerous. Here are a few examples of what aromatherapy can do for you:
instantly relieves stress
improves sleep pattern
invites calmness and peace
significantly improves your mood
all-natural plant-based botanicals
sets a pleasant tone/atmosphere
warm and inviting
helps manage stress and increases concentration and focus
encourages deep breathing from smell alone
promotes a healthy immune system
may act as an anti-depressant
may increase energy levels
improves sleep
Some people prefer diffusers as the best form of aromatherapy; others prefer topical essential oils applied lightly to the wrist, the area inside the elbow, and behind the ear. Please note that some people may be allergic to essential oils. It is best to do a patch test first, to see if your skin reacts to it. Not all essential oils are for consumption or topical application, and if you are in doubt, please consult an aromatherapy expert.
I have been using essential oil for years, and I absolutely, love it. I try to mix things up a bit, but I do have my preferences, such as lavender, sandalwood, rose, orange, peppermint, and lemon.
Top Aromatherapy Products
1) Essential Oil Aroma Diffuser Aromatherapy LED Ultrasonic Humidifier Air Purifier
This LED Air purifier provides a comfortable atmosphere and pleasant enticing scents through natural plant oils. It scents the whole room, large or small.
2) Bulk Essential Oils Pure and Natural
This package comes with a variety of invigorating scents for your every need.
3) Premium Scented Soy Wax Candles Fragrance
Enjoy the warmth of a soft candlelight glow along with different enticing scents that lift the mood and set a warm ambiance. Pleasant fragrances from natural essential oils may last longer and burn slower.
4) Stress Relief Essential Oil Blend Roll
It gives you that quick pick me up and makes you smell great. Relaxes and calms, and offers comfort, mental clarity, and rejuvenation. Do a patch test before using this product for any allergic reactions.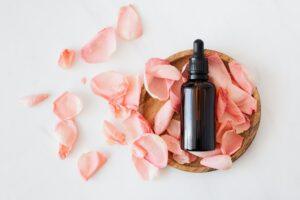 5) Bath & Body Works Aromatherapy Body Wash foam bath shower gel.
Uplifting scents encourage concentration, focus, and relaxation. Cleans and hydrates the skin making it softer to the touch.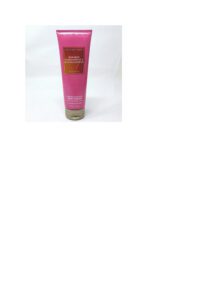 6) Bath & Body Works Lotion
A pleasant smell is enough to wake your senses. It Hydrates dry skin and leaves your skin feeling silky and smooth.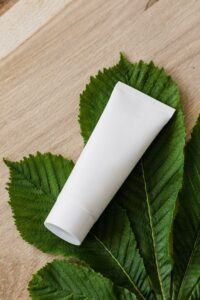 7) Bath bombs 
Relaxing scents from the best ingredients detoxify and offer maximum relaxation. Enjoy a nice relaxing spa-like bath with bath bombs.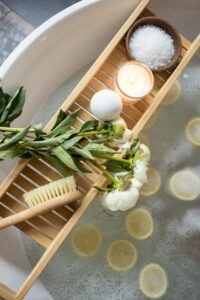 There is something about walking into a room that smells pleasant and is inviting. It changes your mood and relaxes you instantaneously. I have been using diffusers for years and have them in many rooms in my home. I love lavender, sandalwood, rose, peppermint, orange, and lemon the most.
This sets the mood for a relaxing bath which is a must-have for tired and aching muscles. I love bath bombs and I prefer those that are organic. It´s like having the Spa treatment in the comfort of your home.
Massages and their benefits
Let´s face it; massages feel incredibly good. They help reduce pain, loosen up stiff muscles, get your blood circulation flowing, and you can even fall asleep from a good massage. When you are calmed and relaxed, your immune system gets a boost, and sick days are almost non-existent; music to my ears.
I enjoy neck and foot massages. Did you ever wake up with a stiff neck and couldn´t move your head with ease as you used to? Neck and shoulder pains are no joke.
I went to a furniture store one time and tried out one of their massaging chairs and I was hooked. The smart neck massage is very soothing and gives a continuous massage which I have come to appreciate. The foot massager from Shiatsu is ideal for me. It really works on my tired feet.
Massages do not need to be extravagant and complicated. You can enjoy a nice massage at home a few times a week or whenever your heart desires with the following amazing products.
8) Smart Neck Shoulder EMS Muscle massager Relaxation electric Pain Relief Tool
Deep tissue massager for pain relief and relaxation. Portable, easy to use on the go, for home, office, car, and travel. This smart massager relieves tension from stiff muscles and uses electrical impulses to stimulate an array of massages depending on your needs.
9) Electric Pulse Massager Muscle Stimulator Therapy Aid Machine
It provides comfort and relief from stress, pain, and tense muscles. The pulse massager comes with self-stick hypoallergenic electrode pads and two lead wires. This pulse massager improves circulation, relieves stress, and is portable.
10) Shiatsu kneading rolling, relaxing device
Foot massager machine with heat air compression
It allows relief from soreness and fatigue of feet and muscles and provides a comfortable foot massage for tired feet.
11) Electric Massagers 4Pack Pain Relief Shoulder and Neck Foot Body Massager Multi-Functional Cervical Vertebrae Massagers Pad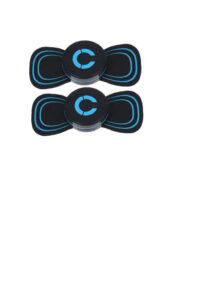 Stress toys, teas, and more
12) Anti-stress squishy ball (nontoxic) for anxiety
A fun way to relieve stress and anxiety. Ideal for tension, stress, and anxiety relief and comes in a fun design.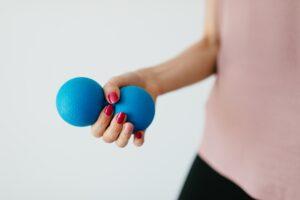 13) Reliever fidget smudge relief toy
Offer feelings of calmness, which may help you relax, remain focused, and reduce stress and anxiety.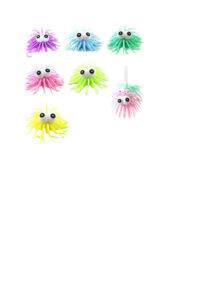 I like the sensation of stress balls and stress toys in my hands. I enjoy squeezing them, especially the squishy ones. The good thing about stress toys is that they are convenient, you can squeeze them anytime, especially when sitting down to watch your favorite shows.
14) Yogi Tea Collection for stress relief
Tea time enhances a calm body and mind connection. It offers a quiet time of peace and tranquility. There are no artificial flavors, and its enticing aroma keeps you calm and relaxed. Yogi tees are known for their wellness-supporting properties.
15) Premium Japanese Matcha Green Tea Powder
Japanese matcha tea has more antioxidants than regular green tea.
It protects against free radicals and promotes teeth and gum health. It may promote mental clarity and increase concentration.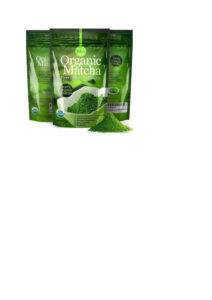 Tea time is a relaxing quiet time for me. I enjoy drinking green teas but I do so sparingly one cup a week. Science backs up the benefits of green tea and other holistic teas.
Supplements
If you suspect that you aren´t getting all your nutrients from your diet alone, supplements may help give your immune system the additional support and boost it needs at the time you need it the most.
Supplements are there to support you for a short while. Get your body strong again, then aim for balanced meals that provide all your nutrient recommendations.
16) Avalife stress relief capsules
There are days when you don´t get adequate nutrition from your meals, or maybe your body just needs some extra support to get through a hump. In those times, I would turn to stress relief capsules like Avalife. They are easy to swallow and work well for me. I feel energetic and I love that.
17) Running Shoes from Nike (Nike Air Zoom Pegasus) 
Exercise is one of the most effective ways in reducing stress and living a healthy lifestyle. No matter your preference, walking, jogging, or hiking. comfortable shoes are necessary to start. The Nike Air Zoom Pegasus supports your feet and keeps them comfortable throughout your workout.
Comfortable shoes for a workout are a must for me. I mean I want to have a good workout and the last thing I want to do is worry about pain in my feet. I try to go for long walks at least once a week. When the weather is ideal I can walk for hours. The Nike Air Zoom Pegasus gives me the comfort and style that I need.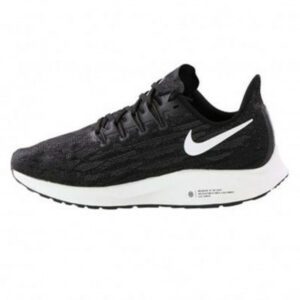 18) Folding Treadmills for Home with Bluetooth and Incline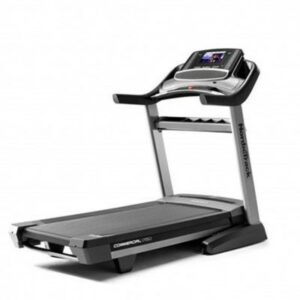 I am a person who needs physical activity. I can feel when stress is coming and I need an outlet. I have a home treadmill that I put to good use. When I get on there, I either play songs from my playlist or sometimes watch a show/movie. I think the incline gives the right amount of resistance and does wonders for shaping your legs after just a few months of constant use.
19) Happy Thoughts Happy Life Journal
Fortune Cookie Concept
End your day on a positive note by journaling all the things you are grateful for, and use a therapeutic and constructive way to process and evaluate your feelings and intentions.
I love writing down my thoughts and feelings daily. I find this to be very therapeutic. I often go back to my old journals and can see the radical transformation in thoughts and feelings.
Journaling is wonderful as a tool for self-reflection, self-transformation, and growth.
Conclusion
Stress is on the rise globally. Many factors such as financial worries and concerns, family disharmony, stressful work environment, and others can increase your stress levels.
Your body has a built-in system to handle stress, a "fight or flight" response. However, due to chronic stress, this response can malfunction leaving you with a body full of stress hormones which can lead to chronic diseases.
Relaxation techniques are the antidote to stress but unlike the body´s stress response which is automatic, the relaxation response is not, it is intentional and requires practice. Learning and developing daily, weekly, and monthly relaxation responses that are suitable for you is one step closer to enjoying your life to its fullest.
You may like: