Nature seems to have some magical force over us. Every time we engage with or gaze at its beauty, it teleports us to another world far away from the cares and troubles of this world. This post explores some hobbies for nature lovers.
What is the power and effect of nature?
Spending a few minutes, out in the warm sun nourishes us with vitamin D and can even help lift our spirits temporarily.
Time at the beach soothes us with the sound of the gentle waves, and the smell of the ocean´s salt can revive us.
A walk in a deep forest with no other soul around can make our minds wander and relax our emotions. Hiking through mountain tops gifts us with a view of spectacular beauty and the enjoyment of clean, fresh air that ravages our lungs.
Time at a pond or lake adds lots of fun to family or group activities. These are the special moments spent with loved ones swimming, fishing, or having fun.
Nature wants to comfort, console, soothe, revive, and nourish us; if we´ll let it. It is no wonder, that some people feel drawn to and connected to it more than others.
This post may contain affiliate links. Elevate Healthy Lifestyle Choices is reader-supported. We may earn a small commission when you use our affiliate links at no additional cost to you. We thank you for your support. Read about our affiliate disclosure here.
The benefits of golf as a hobby
Golf courses are massive, beautiful, quiet pieces of paradise. I always feel a sense of peace when I step out unto a golf course. Golf is an ancient sport that goes as far back as the 15th century.
The object of golf is to get the ball into the hole with the least amount of shot attempts possible. The optimal solution is to have the ball fall in on the first attempt. But this is easier said than done. Golf is easy to learn but difficult to master. Different clubs and stroke techniques can influence your game significantly.
Why should you take up golf as a sport?
There are many benefits to golf. An 18-hole round of golf burns at least one thousand calories or more; especially if you walk and forgo the ride. Golf also helps to:
relax and unwind
improve hand-eye coordination
may increase mental clarity
increase cognitive activity (encourages problem-solving strategies)
improves concentration
encourages social interactions (peers, family, and friends)
immediate distraction from care and worries
Golf is an inviting sport for beginners. You can also try golf activities like driving ranges or simulators before you set out for a golf course if you´d like to boost your confidence. That will help you learn basic techniques and boost your confidence. If you have a natural talent for golf, you may consider the possibility of entering an amateur golf tournament.
It is easy to start golfing. You will need gloves, shoes, and a beginner´s club set to begin. You can also rent out equipment if you wish.
Wearing a glove protects your hands from tiny abrasions/lacerations from gripping the golf club for extended periods. A glove makes you hold the club better. This Wilson Feelplus Golf Glove is excellent for beginners. Some of the benefits include:
multi-layered construction to increase functionality and comfort
lasting grip and durability
synthetic leather for the palm has a soft feel and extra grip
ideal for hot weather
great as a starter glove
Why you should consider scuba diving as a hobby
Scuba diving is a fun and exciting hobby that provides a quiet sanctuary from the daily grind. If you love swimming or enjoy being in the water, this may be a good hobby for you. Scuba diving is a physically demanding activity. Not only do you have to swim, but you have to carry around gear like a tank on your back.
What are the benefits of scuba diving?
Scuba diving can improve your breathing techniques as you need slow and deep breaths to save more air. Other benefits include:
relaxes and calms
heighten awareness of you and your surroundings
actively engage in nature (swim with marine animals)
strengthens and tones muscles (water resistance as you go against the current)
improves mental health (excitement and awe of nature)
improve social life (usually in group settings)
may heighten your interest in traveling and diving in other locations around the globe.
Scuba diving offers you the chance to see the beauty of the ocean's colorful coral reefs and is adventure-packed. All you need to start is a comfortable wet suit, goggles, and the other gear you can rent initially.
Colaxi Thermal Wet Suit
When considering scuba diving, a good comfortable wetsuit is a must, for comfort and protection. I like this one from Colaxi Thermal. It is a stretchy neoprene body-piece wetsuit that:
protects from scratches/stings for a comfortable diving experience
has extra knee pad protection
soft, breathable
quick drying
lightweight
convenient back zipper
Is fishing good for your health?
Some people link fishing to happiness. Our ancestors used fishing as a form of survival. Fishing offers you a thrill and a challenge because you will not be successful on all of your trips. However, it is a good way to bond and deepen relationships (allows quality, uninterrupted time) as you chat and enjoy nature with your loved ones.
Other benefits of fishing include:
relieves stress
has a calming effect
strengthen bonds (meaningful conversation, quality time)
exposure to elements
help you develop patience
The good thing about fishing is you can enjoy it every season for those brave enough to fish in frigid cold temperatures. Some men enjoy fishing no matter what the weather. Fishing offers an array of variety in the types and locations of fishing (pond, lake, etc). Fishing is not a difficult hobby to start. Regular fishing requires a good fishing rod and fishing box for your needs.
When it comes to fishing a good tackle bag or bucket is perfect for beginners. One that is waterproof and made from durable material. I recommend a Multi-Purpose Fishing Tackle bag that is seawater resistant. A multi-purpose tackle bag or box is useful for fly, course, and ice fishing. Other features include:
easy to clean
easy storage
lightweight and portable
multifunctional uses (food, water, fishing, bait box)
Why do people like to camp?
Freedom in nature, away from city life, can be a rewarding experience. Waking up to the beauty of nature is exhilarating. Camping allows you to unplug from life stresses and recharge your mind and emotions with peace and serenity.
It is good to have a break from your daily routine. There are different types of camping (tent, cabin, and camping site) and you can choose the right one for you.
The benefits of camping
Camping has a physical aspect to it(tent) because you have to build the tent/s, collect wood to start a fire, and do many other chores. Waking up to the sound of the chirping birds and the opportunity to experience nature; in its fullness. If you seek a thrill, you may have the chance to encounter wildlife.
Camping may also:
help reduce stress
improve sleep (fatigue from the day´s activity)
improves physical and mental health
improve your mood
learn survival/safety skills (fire from scratch)
may offer adventure
opportunity to fall asleep under the stars
make memories (campfire)
Camping does require some vital gear, such as a tent, sleeping bags, and a water purification system.
When it comes to a sleeping bag, it must be comfortable and support sleep on hard surfaces; anything else is a waste of time. This sleeping bag from Fundango is a good choice because of the following features:
easy to pack and carry
light, warm, and cozy
comes with a compact carry case
thicker extra support for the head area
durable
non-allergenic
lightweight (dimensions 87×30 in/220×75 cm)
You can also zip two bags together to make a large double sleeping bag for couples.
Is cycling the right hobby for you?
Cycling is the use of a bicycle for sport, recreation, or transportation. Most people learned how to ride bikes as kids, making cycling one of the easiest hobbies to take up.
In some parts of the world, people replace their cars to go to work with bikes.
Cycling as a hobby can be very rewarding. The thrill of the wind on your face and in your hair is pleasant. You can enjoy breathtaking views, especially on some bike trails. Cycling has many benefits:
reduces stress
increase physical activity
burns calories
improves balance
increases strength and stamina
aids in a good night´s rest
improve navigational skills
strengthen and defines muscles
environment friendly
Cycling can be a good family activity, especially for families with children. Children love to ride their bikes, so this is an incredible way to strengthen family bonds as you enjoy breathtaking bike trails together. You only need a good helmet and a reliable bicycle to start.
Before you begin, safety must come first. It is wise to invest in a good helmet like this one from TureClops Men´s Women´s helmet which comes with:
adjustable head strap
good airflow
light-weight
18 vents (well-ventilated) bring cool air in and flush warm air out
This helmet comes in a variety of colors and sizes.
Do you enjoy being on the water, have a high tolerance for thrills, or love a rush of adrenaline and adventure; perhaps kayaking may be ideal for you.
What are the benefits of kayaking?
Kayaking is a fun-filled, physical water activity that targets not only your arms but your whole upper body. You can enjoy great views and experience nature as your playground.
Other benefits of kayaking are:
relieves stress
help regulate your weight
help strengthen your core
help increase your muscles
improves heart health
improves mental health
help boost confidence
help stimulate memory
Stability, maneuverability, paddling style, and performance are essential to being successful at kayaking. There is variety in kayaking to meet any needs. The sit-on-top kayaks are easier to get in and out with more ease. You can also enjoy diving or fishing by kayak. Most adventure-seekers love whitewater kayaking.
You can get more information about kayaking in your local area. Think about safety first when considering kayaking. You will need a good helmet and life jacket to start.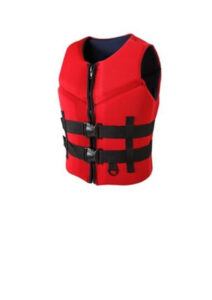 This Life Jacket Safety Vest has an adjustable waistband. It is available in 3 different sizes and 5 colors (red, orange, blue, yellow, and grey) and has soft PVC foam floating (front) and lightweight EPE foam (back). Other features include:
perfect for all outdoor activities (sailing, kayaking, canoeing, fishing, etc)
bright reflection
lightweight and comfortable to wear.
What is beachcombing and why should you do it?
Nature lovers, in particular, beach lovers, can benefit from beachcombing. Do you remember the thrill of collecting exotic-looking shells as a child at the beach? Beachcombing brings back the thrill of finding treasure at the seaside. It is searching the beach for things of value like fossils, seashells, rare finds, or even the occasional jewelry (necklace, ring) or a message in a bottle.
If you love the beach, enjoy the sound of the waves, love the smell of the ocean, and are open to exploring and learning, you may want to give beachcombing a chance.
You can record and document your findings. You can enjoy beachcombing alone or in a group. It is not uncommon to plan to go for just a few minutes but spend hours at the beach instead. It is best to be prepared and take a backpack with essentials like water, sunscreen, sunglasses, a hat, snacks, shell scoper, and more.
Also, some jurisdictions have policies on beachcombing, so be sure to check out any policies in your area. To start beachcombing, you will need a good backpack and camera.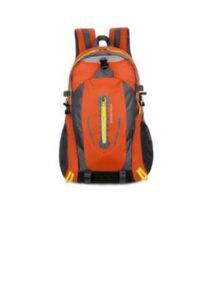 This durable multi-functional unisex outdoor backpack from Nodland is waterproof and has a large multi-compartment design. It has two side pockets. It is easy to organize your essential items. This outdoor backpack is comfortable, padded, breathable mesh air circulation along the back and shoulders and is made from quality material.
Procedures for outdoor safety and health
Nature is rich and inviting, but on some rare occasions, things don´t always go according to plan. Safety should always be at the forefront when it comes to spending time in nature. Use common sense and have some essentials like:
water
snacks
first aid gear
emergency plans
whistle
flashlight
Do not rely on your phone only; take other gadgets like handheld GPS devices. Remember to inform someone of your plans if you will be alone. Be safe and have fun.
Conclusion
Nature has a way of grounding and drawing us into a world of peace, leisure, and tranquility.
Engaging in passionate hobbies helps take the edge off the stressful and hectic schedules of our daily lives. Many hobbies are excellent for nature lovers, people who have an overwhelming need to connect with nature regularly.
Hobbies such as golfing, scuba diving, fishing, camping, cycling, kayaking, and beach combing are a few excellent choices for nature lovers. No matter your hobby choice, you can relax and destress with any of them.
In a fast-paced world, it is good to carve out some time for you and your loved ones to detach for a while and make your own fond memories and adventures while improving your quality of life.
You may also like:
The ugly side effects of stress and what you can do about it | Elevate Healthy Lifestyle Choices
Is your metabolism in a trance? (elevatehealthylifestylechoices.com)
Healthy Aging | Elevate Healthy Lifestyle Choices
Healthy skin care products | Elevate Healthy Lifestyle Choices