Hobbies are activities that give you the most pleasure, make you feel good, and help you relax. Hobbies are a great outlet to destress and have recovery time (me time). They are a time to escape the world and its problems for a little while.
Science indicates people who regularly make the time to engage in their passions (hobbies) are less likely to have chronic stress and diseases. Hobbies are an excellent source of eustress, the good stress that makes you perform at your peak performance.
Unfortunately, in today´s fast-paced world, the balance between good stress (eustress) and bad stress is grossly disproportional, with chronic stress accelerating in massive proportions.
Can hobbies improve your physical health? Let´s take a closer look.
What is a hobby?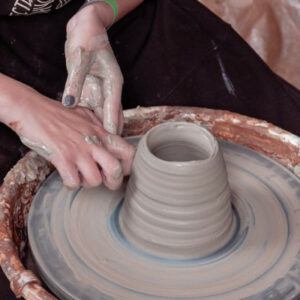 Hobbies can be an activity that raises your level of enthusiasm and gives you a genuine sense of happiness. Hobbies can shape and transform your body (athletic), sharpen and deepen your knowledge (intellectual) and increase your ability (creative).
Hobby choices range from peaceful and quiet moments (meditation, writing, or journaling) to high-powered (kickboxing, fencing, or snowboarding). There are more than 300 hobbies in the world, and with such a large selection, there´s something for everyone.
What are some therapeutic benefits of hobbies?
Hobbies are a source of eustress (good stress). Eustress is necessary to develop and improve your productivity and performance. Immersing yourself in projects you love does wonders for your mental and emotional health.
Hobbies can be rather therapeutic and offer many benefits to your health and well-being, such as:
may increase your performance and enhance your professional development
may increase and expand your creativity
may increase your ability for problem-solving
boost your self-esteem
reduce stress
lowers the risk of dementia
improve sleep
improve and strengthen your immune system
fewer sick days
quick recovery time if sick
improves your frame of mind and general well-being
improve relationships (when you are refreshed; you can enrich the lives of those around you)
improve your social life (make new friends)
increases patience (learn through failure)
enriches your life (develop new ideas and tricks)
prevent boredom
increases the ability to solve problems
deepen emotional resilience
reduces the chances of burnout
As you can see, there are many multi-level benefits of hobbies. Therefore, they are necessary for a balanced life and good health. Find time for your hobbies a few hours per week.
So whether your hobby is listening to sentimental music, playing an instrument, singing, gardening, snowboarding, or skiing, you can have many hobbies (seasonal). Choose some hobbies that are easy to incorporate into your daily/weekly schedule, like meditation, knitting, cooking, or painting.
#Advertisement
eBay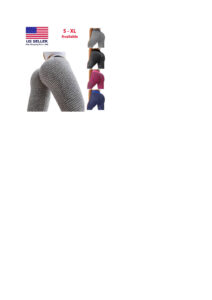 Interesting hobby facts
According to research, hobbies are essential for healthy aging.
Studies show people who engage in their hobbies live longer.
Dementia affects millions of people worldwide.
Hobbies decrease your risk of developing chronic illnesses.
People who actively engage in hobbies are happier.
What are some fun hobby ideas to try?
Geocaching
Geocaching is a modern-day scavenger hunt. You can do it anywhere and at any time. You´ll need a phone or GPS device to find hidden containers called geocaches. Upon discovering them, you sign the log book, and if you take something from the treasure chest, you need to replace it with something of equal/greater value.
Geocaching can be fun, motivate you to find the geocaches, and offer contentment upon completing the adventure.
Hippotherapy
Hippotherapy uses horse riding as a therapeutic or rehabilitation treatment, as a means to improve coordination, balance, and strength. Hippotherapy can have a calming effect and offers ample time outdoors to enjoy the fresh air.
Music
Listening to music is enough to uplift your mood quickly. Music may help you manage your emotions and deal successfully with stress. Learning to play an instrument reduces stress and improves your mood and creativity.
Gardening
Gardening is a beloved hobby. It encourages you to spend time outdoors and enjoy the fresh air. Gardening allows you to do something good for the planet and yourself. Planting trees are great for the earth, and planting your own crop is great for your family.
Dancing
Dancing can strengthen your bones and improve cardiovascular health through a variety of dancing styles (jazz, hip hop, country). Dancing can improve your body´s shape and tone and may improve your satisfaction with your body image.
Larping
Larping is live-action role-playing in which people act out circumstances, usually using costumes and props. Larping can increase creativity and self-confidence.
Escapology
Escapology involves developing the skill to break free from restraints such as ropes, handcuffs, or chains for entertainment. Escapology may take some time to master and can increase your patience tolerance.
Cosplay (costume play) involves dressing up in costume and representing characters from video games or films.
Taphophilia
Taphophilia is a love of cemeteries. A taphophile takes pictures of headstones, engages in grave rubbings, or researches the death of infamous people.
There are hundreds of hobbies to choose from and many ways you can experiment to see what works for you. Hobbies can help you discover hidden talents you never knew you had.
Advertisement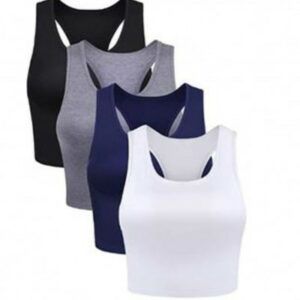 Conclusion
Hobbies are activities that bring out your passions and interests and put a spotlight on the things you love. Hobbies can be therapeutic, and research shows that people who spend time doing the things they love live longer, decrease their risk of chronic diseases, and live a purposeful and satisfying life.
Hobbies are an example of good stress or eustress, which helps you perform at your peak.
There are hundreds of types of hobbies ranging from easy, beloved, advanced, to peculiar.
No matter how busy your life may be, some hobbies can easily fit into any daily/weekly schedule. You can experiment to find the right fit for you. Choose to enrich your life today by choosing to engage in your passions regularly.
You may like
Should you use organic makeup; which ones should you choose? | Elevate Healthy Lifestyle ChoicesIs relaxation good for anxiety? | Elevate Healthy Lifestyle Choices
What are the health benefits of ginger? | Elevate Healthy Lifestyle Choices
How can you make your skin glow? | Elevate Healthy Lifestyle Choices
Healthy Aging | Elevate Healthy Lifestyle Choices
Healthy Alternatives To Potato Chips | Elevate Healthy Lifestyle Choices