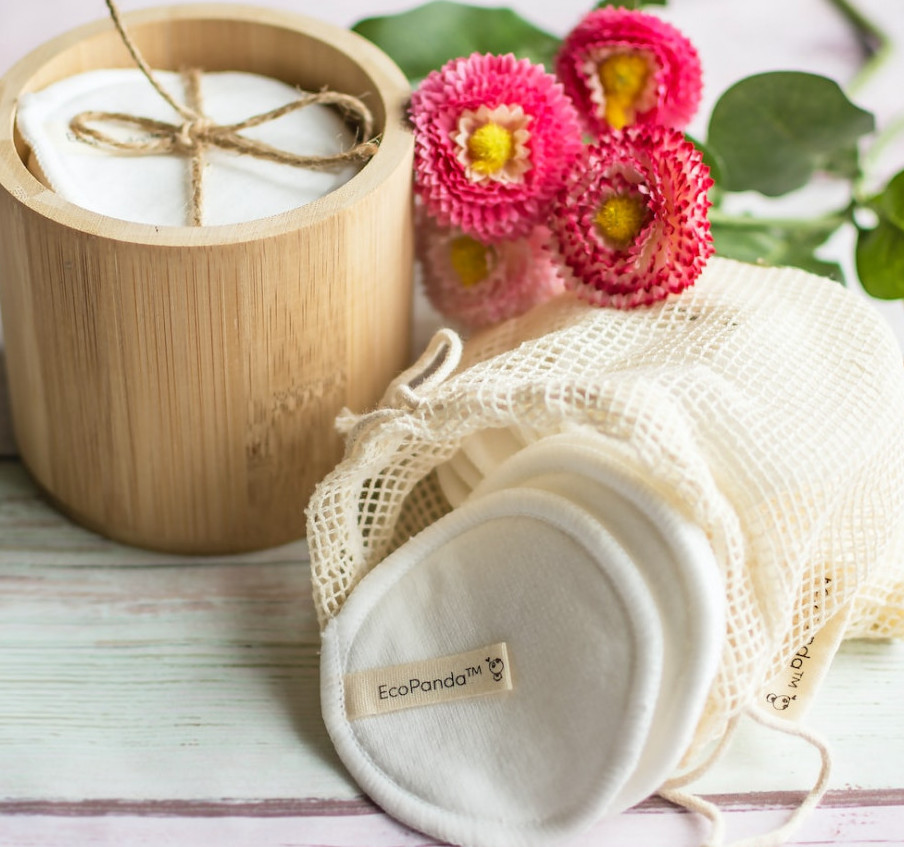 Our world is changing as we know it. We face growing concerns such as climate change. Eco-friendly solutions are on the rise and are quickly becoming the norm in many significant aspects of life.
Some take this calling very seriously. Being a vegan or vegetarian goes deeper than just diet; it´s a lifestyle.
Therefore eco-friendly along with cruelty-free products rank high on their list.
This post dives deep into the organic makeup phenomenon. Should you get organic makeup, and which ones should you choose without breaking the bank?
The history of organic makeup
It´s no secret that makeup has been around for a long time dating as far back as Ancient Egypt (Cleopatra anyone); ancient Egyptians thought there was a bond between makeup and spirituality.
Makeup has seen some significant changes through the years to become the version that we now know. However, the organic makeup of our day hailed from Jean-Paul Llopart with the assistance of Roseanne Verle (France, 1972).
The emphasis of organic makeup is on the relationship between man and his environment. Also, you can´t separate beauty from health.
#Advertisement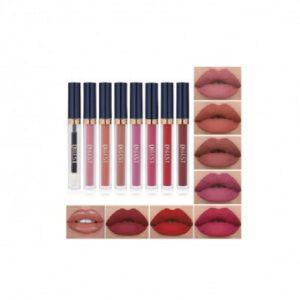 What are some health risks of chemicals in makeup?
Some substances from makeup can be dangerous with disastrous toxins and their implications causing severe allergies, cancer, disruption of hormones, and more. Those are some high costs to look good.
Some of the most dangerous chemicals are formaldehyde/formalin, phthalates, sodium lauryl sulfate, triclosan, and other heavy metals.
The skin absorbs harmful chemicals from makeup, and they go directly through the bloodstream, compromising your health for years to come. More and more young girls start their makeup journey earlier now than ever before, and this is alarming.
The beauty industry needs more regulation. There have not been substantial changes since 1938, at the inception of the Federal Food, Drug, and Cosmetic Act.
In Canada and Europe, there are bans on dangerous toxins in cosmetic makeup unfortunately, the US is lagging behind in this aspect. Now, many women are moving toward more natural, chemical-free makeup, which many organic makeups tend to offer.
The benefits of organic makeup
There are many benefits of organic makeup. You can still look good without sacrificing your health. Here are some benefits:
contains no dangerous chemicals
no herbicides or chemical fertilizers
environmentally friendly
all-natural ingredients from plants and minerals
rich in nutrients (natural cocoa butter reduces wrinkles and eliminates age spots)
may be gentle enough for sensitive skin
may slow down the aging process
natural scents
This page contains affiliate links which means if you click on the links, we may earn a small commission at no additional cost to you. We are viewer-supported and we thank you in advance for your support. Check our Affiliate disclosure here.
Some examples of organic makeup worth considering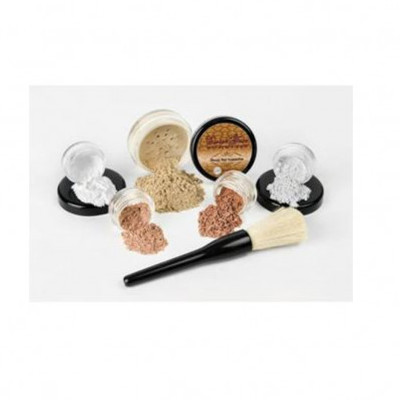 This starter kit includes a foundation with 9g of powder. It comes with four face powders, each containing 2g of powder.
Benefits
lightweight
no cake look
mild
can also be used as an eyeshadow
absorbs excess oil and moisture
gives softness and a fresh look
reduces the appearance of pores, fine lines, and wrinkles
breathable and long-lasting
may help heal problematic skin
may help improve skin tone
easy to use
not heavy like liquid makeup
Starter kits can be a Godsend. You get a variety of colors that you can mix and match and have a different look every time. It is a great way to figure out what works, what doesn´t, and your preferences, plus experimenting can be fun.
Once you´ve established your look and preferences, you can choose your desired color with confidence.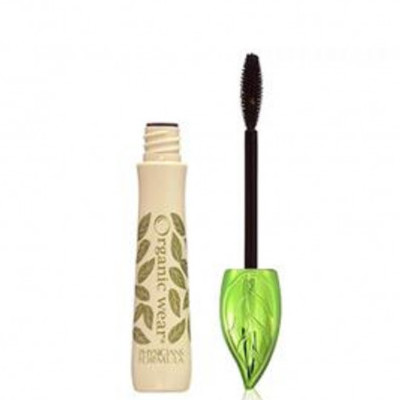 Long lashes have always been a dream for many women, and this formula delivers. It´s 100% natural and comes from some of the purest ingredients. It naturally gives 5x lash-boosting volume, length, and definition. This gentle formula is easy to wash off, provides a clean look and feel, and is a good choice for fuller, longer lashes.
I love this mascara. I have been using it for years now. I have thin long eyelashes. This formula adds volume to my lashes with no clumps and transforms my lashes making them pop. I can see the results instantly, and I love it. It´s easy to apply and take off.
I tried other mascaras before that made noticeable undesirable changes to my lashes. My lashes did not look the same as before I tried them. That´s why I switched to Physicians.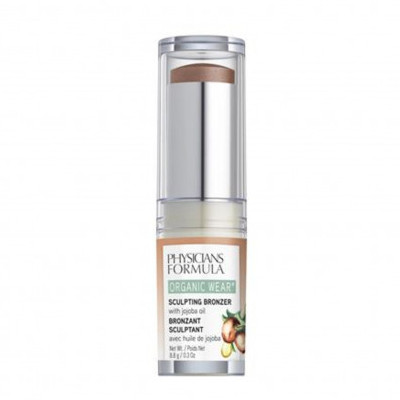 The formula contains hydrating antioxidants and nourishing ingredients which provide a natural glow. It is made from organic Jojoba oil, natural Indian Senna seed, and organic aloe vera. It is easy to blend, looks great, works well in extreme weather (humidity and heat), and may help your skin´s condition.
It is a light and fresh formula. I find that it stands the test of time in humidity. After applying some mainstream makeup a few days later, I would break out in a few tiny pimples (nothing dramatic, but still). I do not have this experience with this makeup, and I am very grateful.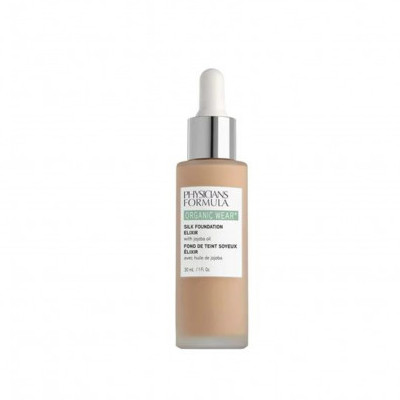 For those who prefer liquid makeup, this can be a treat for you. The formula is lightweight, easy to use, and blends well with powder. It is excellent for acne-prone dry skin and can improve the appearance and tone of your skin. It offers a natural look and has no oxidation.
I prefer the powder form over the liquid but this one feels better than the average liquid makeup plus it blends well with powder.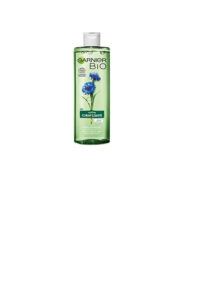 Never go to bed without washing off all the makeup from your face. You want to keep your skin healthy, so taking the makeup off should become a routine. Bio Organic Cornflower Micellar Cleaning Water from Garnier is a gentle, oil-free makeup remover that gets rid of stubborn makeup while gently conditioning the skin.
Other benefits of Organic Cornflower Micellar include
leaves skin feeling clean and refreshed
a gentle cleanser, no burning or stinging
excellent for sensitive skin
suitable for all skin types
fragrance-free
effective yet non-irritating
removes waterproof mascara
leaves skin soft and smooth like a baby´s
no greasy feeling
Conclusion
Makeup has been around since the beginning of time, it seems. The Egyptians put makeup on the map; who could forget Cleopatra? In ancient Egypt, both men and women wore makeup.
There are many dangerous chemicals in makeup, some of which could lead to life-threatening diseases like cancer. Some pioneers of organic makeup believed that health and beauty go hand in hand.
You can look good without jeopardizing your health with some organic makeup products.
You may also like
How can you make your skin glow? | Elevate Healthy Lifestyle Choices
Healthy skin care products | Elevate Healthy Lifestyle Choices
Natural tips for healthy skin | Elevate Healthy Lifestyle Choices
Supplements for healthy skin | Elevate Healthy Lifestyle Choices
The ugly side effects of stress and what you can do about it | Elevate Healthy Lifestyle Choices
How do you get rid of wrinkles and other skin imperfections?