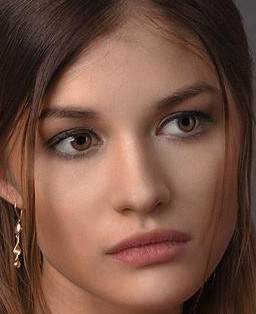 Your face. It´s the first thing people see when they look at you. The skin is your body´s largest organ. It shields you from the elements.
Healthy, young, fresh, and vibrant skin is what everyone desires. But this reality is easier for some than for others.
If you have skin problems such as acne, psoriasis, eczema, rosacea, and a list of others, how can you achieve healthy, beautiful, and flawless skin? This post takes a closer look at some herbal supplements for healthy skin.

This post may contain affiliate links which means, EHLC may earn a small commission at no additional cost to you. We are viewer-supported. Thank you for your kind support. Check out our affiliate disclosure for more information.
Some types of skin problems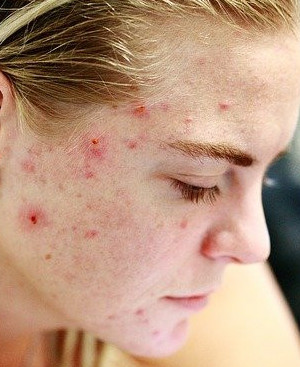 Acne is a very common problem for most people, from teenagers to adults. Acne occurs when oil and dead skin cells clog up your pores. Having acne can be traumatizing, especially if the pimples are huge or numerous.
Blackheads and whiteheads are no fun, as they may leave scarring. Some people have to deal with rosacea (red blotches on the face, which are commonly mistaken for acne). Eczema is a dry, itchy skin condition. Acne can occur not only on your face but on your neck, chest, back, or buttocks.
---
There are also many other types of skin disorders that affect other areas of your skin, such as hives, lupus, ringworm, warts, shingles, and chickenpox.
Hives are flat welts that can appear anywhere on the skin and usually itches. Most often, hives occur as an allergic reaction to something (ingested/skin contact/stress/autoimmune diseases).
Lupus: is an autoimmune disease (the body fights itself). A classic symptom is a red butterfly-shaped rash across the face.
Ringworm: caused by a fungus, is an itchy round patch with a clear cluster. Athlete´s foot-ringworm of the feet, jock itch-ringworm in the groin area.
Warts: are an overgrowth of cells (caused by the HPV virus) that is contagious and is commonly found on hands and feet but can grow anywhere on your body.
Shingles: painful, blistering rash caused by Varicella Zoster virus affects some people who had chickenpox previously.
Chickenpox: is a highly contagious disease caused by the varicella-zoster virus. The rash can appear anywhere on your body.
---
What causes some skin problems?
Many skin problems can be caused by seasonal and environmental factors:
your diet
(unhealthy meals)-improper nourishment for the skin
stress,
accumulation of toxins
unhealthy lifestyle, hormones (androgen hormone stimulates sebaceous gland: rises during puberty)
menstruation-hormonal
medication
allergens (allergic reaction)
hereditary
Some interesting Acne facts
60 million people in the US suffer from acne.
Over the last 10 years, the average age of people who suffer from acne has increased from 20 years to 26 years.
Having acne problems can be detrimental to your health. 96% of people who suffer from severe acne feel depressed (high depression rate)

46% of acne sufferers develop self-esteem issues.
31% withdraw from social activities. (Acne is a great source of embarrassment)
Americans spend over $3 billion a year on acne treatments.
Most acne sufferers rely on over-the-counter products to treat their condition.

It´s common for acne to worsen up to one week before your monthly cycle.
Acne vulgaris is the most common type of acne.
How can you improve your skin´s health?
Most topical skin-care products such as topical washes, creams, and lotions (medicated or non-medicated) do not solve the problem itself-the sebaceous glands, which are the root of the problem. If you want glowing, radiant, vibrant, healthy skin, you have to target the problem from the inside.

Diet

A healthy diet with lots of vegetables and fruits is necessary for good health. Tumeric is very good for your skin. Tumeric improves blood circulation and has anti-inflammatory, anti-viral, anti-bacterial, and anti-fungal properties.
Vitamins support your immune system and help maintain healthy glowing skin. Vitamin A decreases the size of sebaceous glands, resulting in less oil production. It keeps skin firm and offers elasticity support from collagen formation.
Foods that promote skin health

salmon (wild)
walnuts and almonds
avocados
sweet potatoes
eggs
flax seeds
chia seeds
berries
red peppers
citrus fruits
broccoli
carrots
fish oil
bone broth
curcumin
Exercise

Exercise can help alleviate all health problems. Exercise should be an important part of your regular healthy habit to ensure a healthy lifestyle.
It can give your immune system a power boost. Good health is especially noticeable in your hair, nails, and skin.
Supplements

Along with a balanced diet, some supplements can help maintain anti-aging skin.

The first line of defense for healthy skin should come from your meals with reinforcement from the benefit of science (supplements are made up of vitamins, minerals, and micro-nutrients from plants).
Some of the best supplements are those that contain anti-aging properties. Herbal remedies are made from natural and vegetarian ingredients. They are chemical, additive, and preservative-free.

Supplements are nutrients and antioxidants rich, which your skin needs to be in great shape. You can achieve a lighter complexion, can improve your skin´s look and texture, and may contain anti-aging properties. You can implement supplements in your wellness routine.
Here are some of the best supplements for healthy, vibrant, firm, and youthful skin.
Resveratrol Ultima Review
General Overview Of The Resveratrol Ultima Supplement
Quick Summary
Name: Resveratrol Ultima
Kind Of Product: anti-aging supplement
Refund Guarantee: 30 days
Overall Rating: 4.5
Aging is a natural part of life thus, it is inevitable. We often feel invincible in our youth. However, as we head to our 30s, we may begin to notice subtle changes, not only in our skin but the texture of our hair.
By 40, things can begin to head south, and we may see more than just fine lines and wrinkles when we peer into the mirror.
However, what if you had the power to turn back the hands of time? What if it was possible to look years younger with just a simple application of a product or by simply taking a pill every day? Would that interest you?
Well, if your answer is "yes", then the creators of the Resveratrol Ultima anti-aging supplement claim that their product is exactly what you are looking for.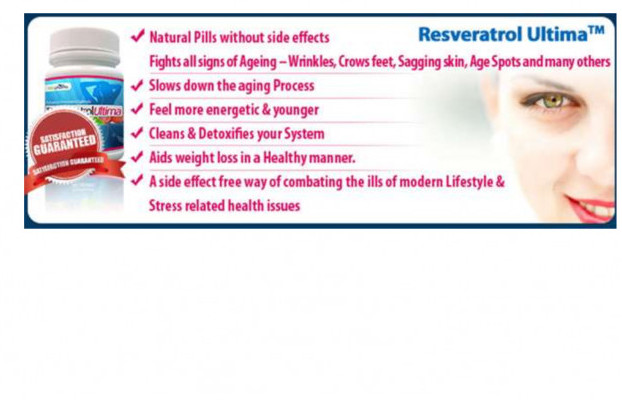 What Is Resveratrol?
Resveratrol is considered a phytoalexin, formed naturally by specific plants when they are attacked by various forms of fungi and bacteria. Created by a chemical synthesis that is well-known to help reduce the signs of aging in individuals who are beginning to see such signs of aging as fine wrinkles and crow's feet.
This compound is found mostly in red wines and the skin of red grapes. Let´s be realistic no one wants to eat red grapes constantly or drink wine all day long, therefore, it comes in a pill form that is simple to take.
Resveratrol is full of all-natural antioxidants. This supplement helps the body defy the signs of aging by reducing crow's feet and wrinkles.

The pills are also loaded with vitamins and minerals that the body requires to remain healthy. However, with just enough Resveratrol to penetrate your bloodstream, you're assured that; you're receiving a healthy dose of the compound every time you ingest one of these pills.
How Does It Work?
Resveratrol Ultima can aid in promoting stronger and healthier blood cells that carry the required nutrients to the rest of the body.
According to medical experts, the key to success; when it comes to Resveratrol is to take it daily. In addition to helping reduce the signs of aging on the skin, it can also help lower the risk of cancer, reduce inflammation, and improve blood sugar levels.
It also has a myriad of benefits to the cardiovascular system, and it can increase the longevity of life.

Customer reviews
Very potent, trusted brand in the industry. 
Sheryl A, USA
Believe it or not – Resveratrol is amazing!! I had slight wrinkles on my forehead and smile lines – I was told about Resveratrol Ultima for anti-aging and anti-wrinkle by my friend, who also was sporting very healthy and younger-looking skin of late. I immediately started with Resveratrol Ultima and today I can proudly say that this was the best investment. Within days of using it religiously, I noticed that my skin was looking younger. The Fine lines have almost disappeared. I am complimented every single day and each one keeps asking me the secret about my changed appearance.
Thanks, Resveratrol Ultima for the fabulous stuff!!
Samantha Hopkins, New-Zealand
Resveratrol Ultima lives up to its name. It has reduced my puffiness, darkness, fine lines, etc. I am looking 10 years younger already!!
Julia Goodman, Yorkshire
Pros
Doctor Endorsed Formula
Resveratrol Ultima is a Doctor approved formula with no known side effects.
Natural Ingredients
This supplement contains all-natural ingredients that help reduce the signs of aging, including wrinkles, crow's feet, sagging skin, age spots, and more.
Offers Other Health Benefits

The Resveratrol Ultima anti-aging supplement can also help lower stress levels and improve stamina. Plus, you won't have to worry about any creams or skin applications that can irritate tender skin when using it.
As if this wasn´t enough, this is also an excellent way to cleanse and detoxify the body, without any serious side effects.
Cons
Not Available In Stores
Unfortunately, you can only purchase the Resveratrol Ultima pills online and not in stores. This may be an inconvenience for those who do not have online access or those who do not like making purchases online.
However, to help counteract part of that, it is possible to order the product via their toll-free number, although you will still have to use a credit/debit card in order to make a purchase.
Conclusions/ Final Thoughts
Most of the user reviews found about the Resveratrol Ultima anti-aging solution were positive. It appears that many people are happy with its results.
Of course, as with any other product, there are also some cons to the Resveratrol Ultima pills, the price.
Unfortunately, this all-natural anti-aging supplement may be a bit pricey for some, although it may give incredible results. 
And the express shipping cost is also not that inexpensive. Hence, it makes sense, to purchase at least 3 bottles at once to enjoy affordable prices and free shipping.
If you're seeking a safe, all-natural, anti-aging product that can help you turn back the clock to your youthful skin, and reduce the signs of aging, then the Resveratrol Ultima supplement may be a good choice for you.
You can get your money back within 30 days if this product doesn't deliver the results expected. You can feel pretty confident about it when making your order online.
Recap and Final Analysis
PRODUCT NAME: Resveratrol Ultima supplement

PRICE: $40

AUDIENCE/WHO IS IT FOR? Acne sufferers and anyone who wants young, vibrant skin.

FINAL OPINION/VERDICT/CONCLUSION/SCORE/RANKING: Customers have given glowing reviews about this product and seem to be very satisfied with its results.

Rate: 4.5
Recommended


Advertisement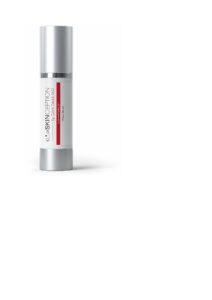 Thank you for reading this review. We hope this information is valuable to you. If you have any additional questions or comments, or if you want to share a testimony about any of the supplements mentioned here please feel free to contact us.
You may like
How do you get rid of wrinkles and other skin imperfections?