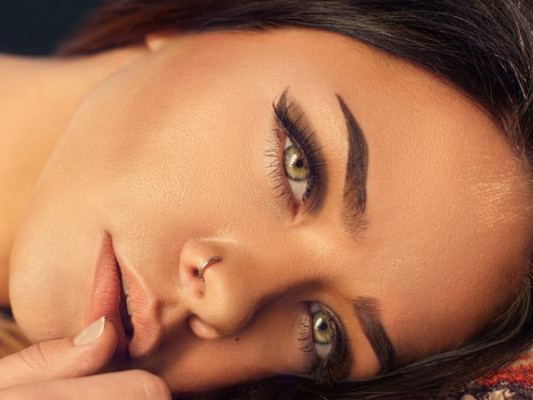 What is it about youthful, radiant, and glowing skin; that makes it so desirable?
Your skin is very versatile and can go through peaks and valleys of good days and bad. But how can you maintain youthful, glowing skin? Let us investigate the glow of healthy skin.
This post may contain affiliate links, which means we, at EHLC, may earn a small commission at no additional cost to you. We are viewer-supported and we thank you in advance for your kind support.
Skin that glows
The skin is the largest protective organ. It broadcasts your health status to the world because its health can be physically seen by the naked eye.
Radiant, glowing skin is often an indication of health. According to science, your skin glows in large part, due to cell renewal and blood circulation. Skin cells renew themselves every 28 days, which keeps your skin smooth. As the dead skin sheds off, this process creates an environment for light to reflect easier on your skin.
Cell renewal keeps skin from becoming dull and rough. However, the frequency of cell renewal decreases with age. Blood circulation is also important.
The more blood gets to your face, the more your face glows. Pregnant women and young children are notorious for having glowing, radiant skin.
Factors that influence glowing skin
Many factors influence the health and glow of your skin which includes:
Environmental/behavioral
healthy lifestyle (balanced diet, exercise, healthy stress management techniques)
increase water intake
get enough rest
reduce unhealthy habits (sedentary lifestyle, cigarette smoking)
Food Sources
fish (fatty)
green tea
berries
tomatoes
Omega 3 (conditions and protects against sun damage)
carrots
cantaloupe
almonds
beef liver
sweet potato
mushrooms
chickpeas
poultry
salmon
potatoes
bananas
wheat germ oil
sunflower seeds
peanut butter
oysters
crab
pumpkin seeds
vitamin A (growth and maintenance of healthy skin cells)
vitamin B2 (maintain collagen levels in the skin)
vitamin B6 (deficiency can cause skin rashes and cracks in the skin around the mouth)
vitamin E (protect against sun damage)
Zinc (gives skin integrity, heals wounds)
Your Skin´s Trials
There may be periods of imperfections in your skin because of:
stress
diet
hormones
environmental factors
health conditions
medications
Skin imperfections can chip away at your self-esteem, make you more self-conscious, and even kill your social life as you withdraw from others.
Solutions
Resveratrol Ultima is a natural way to rejuvenate your skin. Aging causes your skin to become thinner, lose elasticity, the breakdown of collagen, and wrinkles start to show up. The exact science of Resveratrol was built upon the concept of reversing the signs of aging and reviving your skin from the inside out.
It is important to take care of the problem where it starts, underneath the skin´s surface. Resveratrol contains natural antioxidants, which penetrate the bloodstream and strengthen cells making them more efficient at healing themselves, resulting in a beautiful, youthful glow.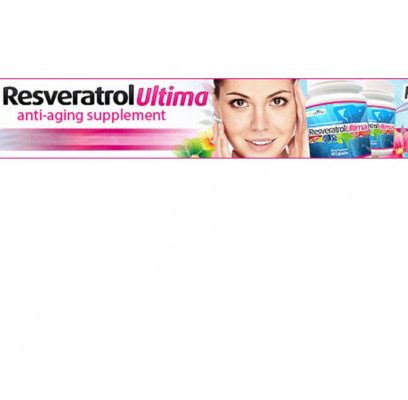 Kollagen Intensiv (Switzerland) is necessary for the times your skin needs help to boost its natural collagen production. Kollagen Intensiv can:
firm and tone your skin for a more youthful appearance
moisturize and hydrate skin
reduce the appearance of deepest lines and wrinkles
help repair damage from age spots/sun damage
made from natural skincare ingredients
thicken skin
brighten complexion
may provide a 201% improvement in skin´s texture
lasting sustainable results in 84 days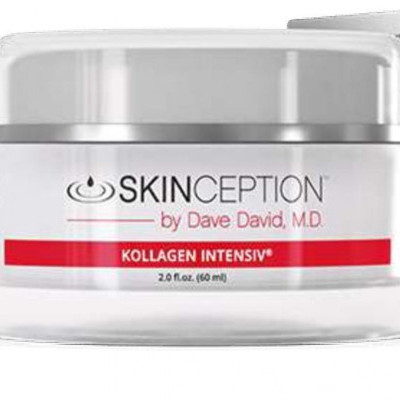 Glowing Skin Hacks
Steam facials
Steam facials are great for opening up your pores and flushing out pollutants. Consider doing steam facials once a week or once every other week.
But be careful and do not put your face too close to the pan of hot water to avoid burning your skin.
Turmeric Powder
Turmeric treats every skin problem, improves your skin, and enhances your skin´s appearance by giving it a natural brightness and glow.
1) You can use one tablespoon of ground turmeric with a few drops of water, enough to make a paste.
2) Apply on your face for 5-10 minutes.
3) Rinse off.
4) Beware of the fact that turmeric can stain, so use an old outfit when you apply.
Papaya Face Mask
Papaya is a natural skin whitener.
1) Chop up the papaya.
2) Grind some pieces into a pulp.
3) Add a few drops of water to make a paste.
4) Leave on your face for 5-10 minutes.
5) Rinse off.
Wear sunscreen daily
Sunscreen protects your skin from damaging UV rays and photoaging.
Green tea detox bath
A green tea detox bath eliminates toxins and impurities from your entire body and refreshes your skin.
1) Run your bath water.
2) Add 6-10 teabags herbal green tea teabags
3) Relax and enjoy.
Conclusion
Healthy glowing skin does not need to be only a dream but a reality. Your skin will experience challenges from factors such as hormone imbalance, stress, diet, and more. Cell renewal and blood circulation are prime factors for glowing skin. Your skin goes through periods of trials and may support overcoming them. There are some solutions to help your skin glow naturally, such as Resveratrol Ultima and Kollagen Intensiv.
You may like also like:
If you click on our links, we may earn a small commission at no additional charge to you. Thank you for your support!