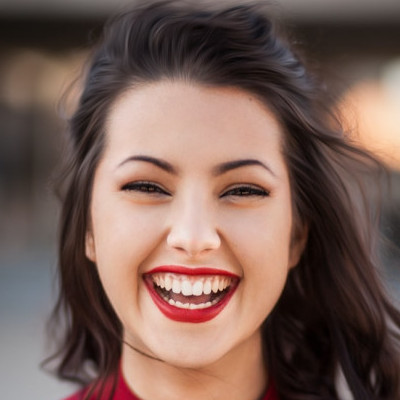 Your skin is the largest organ of your body and is affected by external and internal environmental factors. Your face can be very versatile.
It displays your health status (healthy or unhealthy) for the world to see, yet it can also hide secrets (your age).
Everyone wants naturally beautiful skin. Many spend lots of money on skincare to achieve just that. There are many ways to achieve beautiful, flawless skin.
Would you like to uncover natural secrets for healthy skin? This article directly covers natural tips for healthy skin from Nature´s ancient secrets.
The Skincare market
In 2018 the US skin market was valued at USD 26.92 Billion. And the growth of 4.08% is expected from now until 2026. This is the high demand for facial creams, masks, exfoliants, toners, lotions, and sunscreen.
Skincare is vital because it supports your skin´s integrity and improves and relieves skin conditions. No matter whether your skin type is oily, dry, or T-zoned, there is a solution to meet your needs.
The skincare market is great, and there are many wonderful products, on the market right now. However, Mother Nature has been around longer than the skincare market, and she has a few tricks up her sleeves, which could give you similar or even better results depending on your skin type and your preference.
Would you like to be adventurous, take the matter into your own hands, and whip up a fresh batch of exfoliants or skin masks that can give you smooth, radiant, and glowing skin? Skin that is kissed by nature is very much achievable.
Some interesting skin facts
Your skin completely renews itself every 28 days.
Your eyes are home to the thinnest skin; it is only 0.02 mm thick.
Your feet´s skin is 1.4 mm thick making it the site of the thickest skin.
The average person´s skin spans 21 square feet and weighs approximately 9 pounds.
If you want healthy skin, you need to consume foods (and supplements) rich in vitamins A, D, C, and E.

These vitamins play a critical role in maintaining youthful, firm, and healthy skin.

It doesn´t matter what your skin color may be; almost everyone has the same amount of melanocytes in their skin or the cells that produce melanin. Only the amount of melanin produced varies.
The color of your eyes is also influenced by melanin.
Scar tissue contains no hair and sweat glands.
Every minute, your skin sheds 30,000 dead cells.
Approximately 50% of your home´s dust particles are from dead skin cells.
The atmosphere is home to approximately 1 billion tons of dust resulting from dead skin.
Your skin can release up to 3 gallons of sweat in hot weather.
The skin has roughly 250 sweat glands.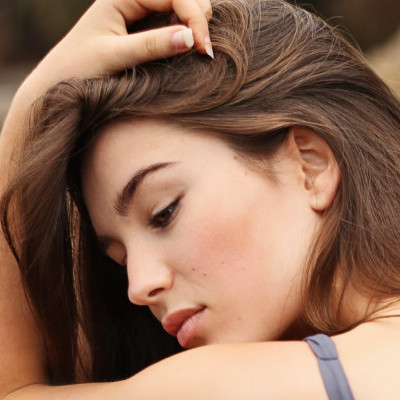 Exfoliating vs Face masks
Exfoliants
Exfoliating is the process of removing dead skin cells from the surface of your skin using a chemical, granular substance, or exfoliation tool.
Your skin goes through a natural process of skin renewal. This process involves the shedding of dead skin to pave the way for new cells.
However, it is not unusual for dead skin cells to shed incompletely, resulting in dry, flaky patches or clogged pores-which pave the way for acne and other skin problems.
Face masks

Facial masks provide several benefits for all types of skin.
You need to find the right face mask for your skin type.
Most face masks can give instantaneous results.
Regular use of face masks 2x weekly can greatly improve the texture and tone of your skin and can give your skin a healthy glow.

Nature offers numerous possibilities for mixing elements to achieve flawless skin. Some natural ingredients have amazing health benefits and can be very valuable to your skin.
Some of the safest, most powerful ingredients
Turmeric is a powerful wonder spice and offers boundless health benefits. Turmeric is known to help with conditions such as arthritis, stomach pain, kidney ailments, lung infections, and depression, just to name a few. It can also boost your immune system.
Turmeric also has amazing skin benefits.

Turmeric has anti-inflammatory and antibacterial benefits. Its natural antiseptic properties; aid skin riddled with problems like acne. Turmeric brightens the skin. It contains many vitamins and nutrients, such as manganese, iron, fiber, potassium, and vitamins B6 and C.
Benefits of turmeric for skin

Turmeric is excellent for your skin, no matter your skin type. Here are a few turmeric benefits for the skin:
healthy vibrant skin
fights acne
reduces dark circles
protects against aging and skin damage
accelerates the process of dead skin removal
protects loss of skin elasticity
soothes dry skin (hydrates skin)
protects skin cells from further damage
provides flawless complexion
Fast and easy turmeric skin products recipes

Honey and turmeric mask (dry skin)

1 tablespoon ground turmeric
1 tablespoon raw organic honey
Combine both ingredients together until they form a sticky paste. Apply a generous amount of the mixture to your face. Leave it on for 5-10 minutes. Rinse off with lukewarm water.
Turmeric and lemon (acne)

1 tablespoon turmeric powder
a few drops of water
a few drops of lemon juice from a lemon wedge
Mix ingredients together. Apply the mixture to your face.
Leave it on for 5-10 minutes. Wash off with lukewarm water.
Turmeric and coconut oil (dry skin)

1 tablespoon powdered turmeric
1 teaspoon coconut oil
Mix both ingredients. Apply the mixture to your face.
Leave it on for 5-10 minutes. Rinse off with lukewarm water.
Turmeric and water (all skin types)

1tablespoon powdered turmeric
A few drops of water
Mix the ingredients.
Apply a generous amount to your face.
Leave it on for 5-10 minutes.
Rinse off with lukewarm water. (For even brighter skin, you can use 1 tablespoon of turmeric with a few drops of milk instead of water. The results will blow you away).
Did you know that turmeric can also reduce the appearance of stretch marks? Use 1 tablespoon extra-virgin olive oil, 1 teaspoon turmeric, and a spritz of lemon juice from a wedge of lemon. Mix the ingredients, and apply the mixture on your skin, rubbing them in thoroughly twice a day.
Turmeric is a wonderful spice; however, it can stain, so be cautious when using it.

Benefits of oatmeal for skin

Oatmeal is full of antioxidants, nutrients, and lipids. Oatmeal can be easily absorbed into the skin if it´s finely milled.
Once activated with water, it can improve, protect, and soothe your skin.
Oats are rich in antioxidants and possess inflammation-reducing properties.
It is ideal for sensitive, dry, flaky skin and people suffering from skin problems such as acne, eczema, Psoriasis, and Rosacea.
Oatmeal is known as:

as a solution to quench dry skin
to assist in relieving itchy skin (antioxidants, anti-inflammatory properties)
as a gentle exfoliator (natural cleanser and exfoliator-removes dead skin)
to lock moisture in
to protect skin (flavonoids shield skin from harsh chemicals and pollutants)
to deeply cleanse the skin
to suit all skin types (skin-friendly properties)
improves complexion (UV fighters-ferulic and caffeic acids (anti-inflammatory and antioxidant properties).
In less than two minutes and with 2 or more ingredients, you can have your fresh batch of skincare products right from the comfort of your kitchen (pantry). Here are some quick and easy oatmeal homemade treatments for your skin.
Sensitive skin (yogurt and oatmeal)
1/3 cup cooked oatmeal
1 tablespoon plain yogurt
Mix the two ingredients. Apply a generous amount of the mixture to your face.
Leave it on for 5-10 minutes. Rinse off with lukewarm water.
Your skin will look lighter and feel vibrant. It will be smooth to the touch.
Youthful skin

1 egg white
1 teaspoon honey (enough to make a paste)
1 tablespoon oatmeal (milled/rolled)
Beat the egg white until frothy, then add the honey and oatmeal to the egg batter.
Apply a generous amount of the mixture to your face. Leave it on for 5-10 minutes. Rinse off with lukewarm water.
All skin types

1 tablespoon milled/rolled oatmeal
A few drops of water (enough to make a paste)
Put oatmeal in a small glass measuring dish if you have one. Add a few drops of water enough to make a paste into the oatmeal. Mix well. Apply some mixture to your face.
Leave it on for 5-10 minutes. Rinse off with lukewarm water.
Conclusion
Mother Nature offers us many solutions to whatever we may need, with a little experimenting, you can open the door to spectacular possibilities.
A healthy diet reinforced with reputable herbal supplements; can give your skin the good start, that it needs to boost your immunity and maintain healthy, glowing skin.
Make healthy vibrant beautiful skin your reality today!
You may like