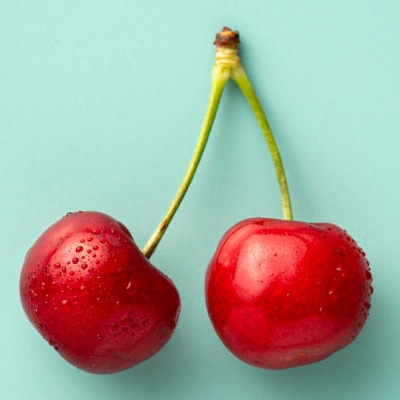 Cherries are small, round soft stone fruits that are usually bright or dark red and full of tasty goodness that many have come to adore.
There are two main categories tart and sweet. From their vibrant colors to their delicious taste, some may wonder if cherries are actually good for you. Let us uncover the pleasures and perils of cherries.
What´s in a cherry?
Cherries stem from the genus Prunus plants. They are rich in vitamin C. Raw sour cherries contain 50% more vitamin C per 100 g and about 20 times more vitamin A than sweet cherries. They are delicious and nutritious.
Cherries are one of the most protective food sources. Their antioxidants (slow down aging) and anti-inflammatory properties ward off chronic diseases.
Cherries fall under the category of fruits with the deepest or brightest colors which seem to offer wonderful health benefits.
Interesting facts
The cherry tree starts to produce fruit 3-4 years after planting.
The tree reaches maturity after seven years.
Cherries are very low in calories.
Not all cherry trees produce fruit.
Cherry blossoms are an unofficial national flower in Japan.
In 1912, Japan gave the US a gift of over 3,000 cherry blossom trees.
The average cherry tree produces around 7,000 cherries.
Cherries contain 80% water and can keep the body hydrated.
The health benefits of cherries
Cherries are full of nutritional goodness with vitamins A, B, C, and K, manganese, copper, magnesium, zinc, iron, antioxidants, and anti-inflammatory compounds. Cherries offer many health benefits, such as:
potassium rich (aids in muscle contraction, and nerve function)
excellent source of fiber (bowel regularity)
high in polyphenols (to fight cellular damage)
may boost exercise recovery ( tart cherries are more effective)
may accelerate muscle recovery
may enhance exercise performance
may reduce the risk of heart disease
may improve symptoms of arthritis
may improve symptoms of gout
may help improve your quality of sleep
may ward off chronic diseases
high in serotonin (may support your mood and well-being)
promote gum and teeth health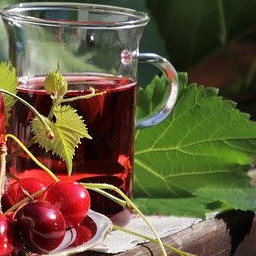 What are some easy ways to add cherries to your diet?
Natural state
You can eat cherries as is in their natural state.
Trail mix
Try a homemade trail mix with cherries, coconut flakes, cranberries, almonds, and walnuts.
Oatmeal
You can add fresh cherries to your oatmeal for added flavor.
Pudding
Try adding fresh cherries to chia pudding.
Fruit salad
Cherries can add flavor to any fruit salad.
Yogurt
You can add cherries to plain Greek salad.
Smoothies
Try cherries, bananas, and strawberry smoothies.
Barbecue sauce
You can make homemade cherry barbeque sauce for meat/poultry dishes.
Are cherries good for your skin?
Cherry juice can be extremely useful for some skin conditions like fading dark spots. Cherries can:
lighten and clear dark spots
may help fight signs of aging
can protect from free radicals
may treat acne and rosacea
can moisturize and soothe damaged skin.
Fade wrinkles
(may reduce wrinkles and fine lines naturally)
Take a handful of cherries.
Mash and form into a paste.
Add one tablespoon of organic honey.
Apply to your face for 15 minutes.
Rinse off.
Skin rejuvenation
(rejuvenate dull skin, give skin a healthy glow)
Crush the flesh of a handful of cherries with a fork.
Add two tablespoons of plain yogurt.
Leave on the face for 15 minutes.
Rinse off with lukewarm water.
Brighten skin
Add one tablespoon of instant oatmeal to 2 tablespoons of cherry juice.
Mix into a paste.
Leave it on your face for 5 minutes.
Rinse off with lukewarm water.
For oily skin
(use sour cherries)
Mash cherries with a fork.
Apply to face.
Leave it on for 5 minutes.
Rinse off with lukewarm water.
Find more skin care tips here.
Advertisement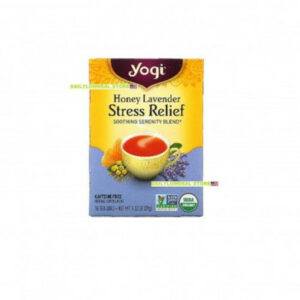 Conclusion
Cherries contain health and beauty benefits and are ideal for draining and detoxifying the body. The consumption of cherries can strengthen and protect your hair. Some people may be allergic to cherries.
Overeating cherries may cause some side effects like an upset stomach, heartburn, nausea and vomiting, bloating and gas, and diarrhea. Though these symptoms may be very rare, it is possible in some people.
The moral of the story is not to depend on one food source for all your nutritional needs; moderation is key. Commit to eating as many different fruit/vegetables and not just your favorites. Do not exceed more than two servings of cherries of 100 g per day.
A healthy diet is never based on individual foods. A healthy lifestyle involves a combination of all healthy foods and does not depend on one food source alone, no matter how incredible the health benefits are.
Healthy foods are stronger and work better together, not apart. Adding a healthy variety of nutrient-dense foods into your diet is one of the best gifts you can give your immune system.
You may like:
What are the health benefits of pineapple? | Elevate Healthy Lifestyle Choice
Healthy skin care products | Elevate Healthy Lifestyle Choices
Can diseases be prevented by a healthy lifestyle? | Elevate Healthy Lifestyle Choices

How can you make your skin glow? | Elevate Healthy Lifestyle Choices