Healthy lifestyle choices do not need to be complicated or difficult. It is easier than you think. This post explores some healthy lifestyle choices made easy.
#Advertisement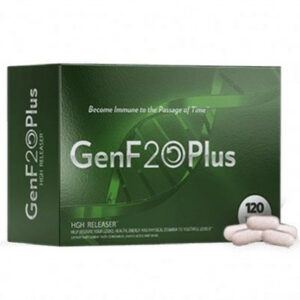 A healthier lifestyle offers several benefits to your physical, emotional, and mental well-being,
can significantly improve your physical, mental, and emotional health both now and for years to come
can give you energy
can make you look and feel fit
can keep your weight constant; no more yo-yo effect
can give you a fulfilling and satisfying life
can allow you to take charge of your life and feel good about your choices
can raise your quality of life
can increase your satisfaction and happiness with life
can allow you to be more creative, to think outside the box
can be the standard that others look to for inspiration; a role model
can give you the satisfaction of your accomplishments.
What healthy lifestyle choices are not
We live in an instantaneous world. Drive-through fast-food restaurants and banks, among other things, make life easier. The culture today is on turbo speed.
Healthy lifestyle choices are not an instant fix to years-old abuse of your body and mind or a life plagued by many bad habits over a very long period. The solution it offers is a better way than any you may have tried before.
These solutions may sound complex, overwhelming, and hard to maintain. However, healthy lifestyle choices do not have to be a tedious list of tasks or rules and regulations that are unattainable. A healthy choice is like a fine wine; it gets better and more enjoyable with age.
Your health results can increase the longer you implement those changes. In other words, this new lifestyle change is your new reality, and you have to adjust your life to that.
Think about all the rewards that this lifestyle can offer. The rewards far outweigh the sacrifices. Sometimes you have to fight for the things in life that are of value because they are worth it.
Food
What are your food habits? Do you eat the same meals over and over again? How colorful are your meals?
The first step is to add variety to your meals. Eat as many foods in different colors as you can. For example, red (tomato, red pepper), yellow (corn, squash), white (cauliflower), green (avocado, broccoli), and orange (pumpkin, carrots) foods.
It is also a good idea to keep a food journal to check your progress; this method allows you to see the effects of certain foods on your immune system (allergies).
A food journal may encourage you to become more experimental with meals and is a great way to see what works and what doesn´t.
.
Exercise
Your body is a highly complex and exquisite machine, state-of-the-art. It requires vitamins and minerals to keep it running in prime conditions. A body in motion can offer many health benefits:
Research shows that just being active for a half-an-hour, three days a week, can add ten years to your life.
If you get a headache just at the thought of a workout, try dancing, walking, hiking, skating, swimming, tennis, basketball, softball, football, soccer, yoga, Zumba, yard work, and chores around your house. There are so many opportunities for you to try and implement and to get your body in motion.
You can also mix and match one day of yoga with two days of Zumba. The possibilities and the ball is in your court. Be adventurous!
Strengthen familial ties
Set some time aside for your friends and family. Plan a  small gathering over coffee, tea, or a nice home-cooked meal once in a while for loved ones who live close to you.
For family and friends who live across the state or in another part of the world, take advantage of social media platforms that are more than sufficient for you to keep in touch.
Our modern world offers a list of possibilities such as Whatsapp, Facebook, Instagram, and Twitter, so you have no excuse.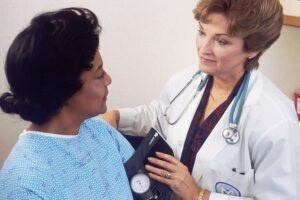 Checkups
The importance of yearly check-ups is vital. Remember to stay abreast of your annual check-ups. Perhaps it is in your best interest to schedule your visit at a specific time each year to make it easier for you to remember (around a particular holiday or your birthday).
Dentist appointments are also valuable, so please make sure you schedule your appointments 2x a year for cleanings and dental check-ups. If you do not have a family physician, get referrals from your family and friends.
It is in your best interest to find a doctor you can trust and feel comfortable around to ask questions and address any concerns you may have.
You should inform your doctor of your family history, and if you aren´t sure about something, it is better to go ahead and ask. You need to do your part in opening up the lines of communication with your doctor to have the best care available to you.
The more information you have available to you, the easier it is to make a sound decision.
#Advertisement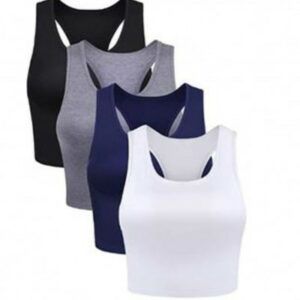 Conclusion
Healthy lifestyle choices can offer several health benefits. Those benefits far outweigh any sacrifices. Choosing a healthier lifestyle is a commitment and does not happen instantly. The good news is that it is never too late to start.
If you implement changes for over 30 days and stay consistent, it will become a habit. As with any routine, you will get used to it.
And it will become second nature to you and become automatic. If you do not quit, you will be pleasantly surprised.
You may also start to notice positive changes in your physical appearance and your energy levels. These changes are not only for the distant future, but you can enjoy some small perks right now.
One such example could be in your skin. If you have problems with acne, you will be amazed at how your diet can have such an impact on your skin's health.
Can you put a price tag on your health? Your happiness? How much is a quality life worth? Are you willing to put in the work that it takes to take control of your future?
Are you ready for a challenge? Are you tired of doing things the same way and getting dismal results?
Do you want something new? You decide today!
You may also like